As we transition into colder months, I am savoring the opportunities that autumn brings for colorful, eye-catching portraits. However, the weather is already a bit of a challenge, even during this time of year! After having to reschedule this maternity photo session due to the wind, I was finally able to meet with Jenise and her lovely family. It was absolutely perfect!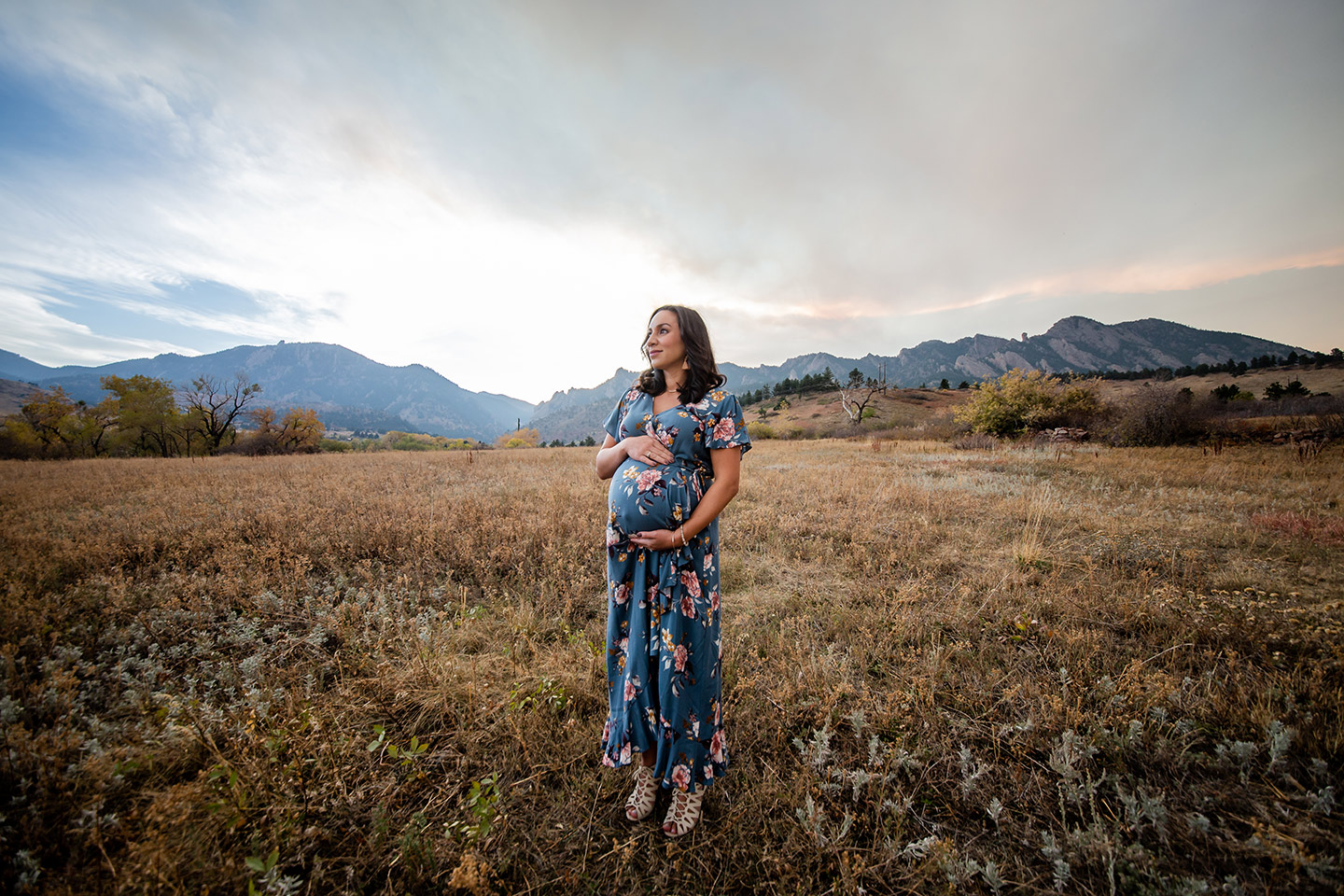 South Mesa Trailhead in Boulder, CO never disappoints with its stunning views, especially right now with the warm foliage. There are charming spots around every corner on the trail, making it one of my absolute favorite locations for family and maternity photoshoots.
I look forward to working with Jenise again in December once her little one arrives. I always offer a special price for those who book both maternity and newborn sessions. It is an honor to be able to capture both of these special moments with growing families who are always delighted to have professional photographs help create memories that last a lifetime.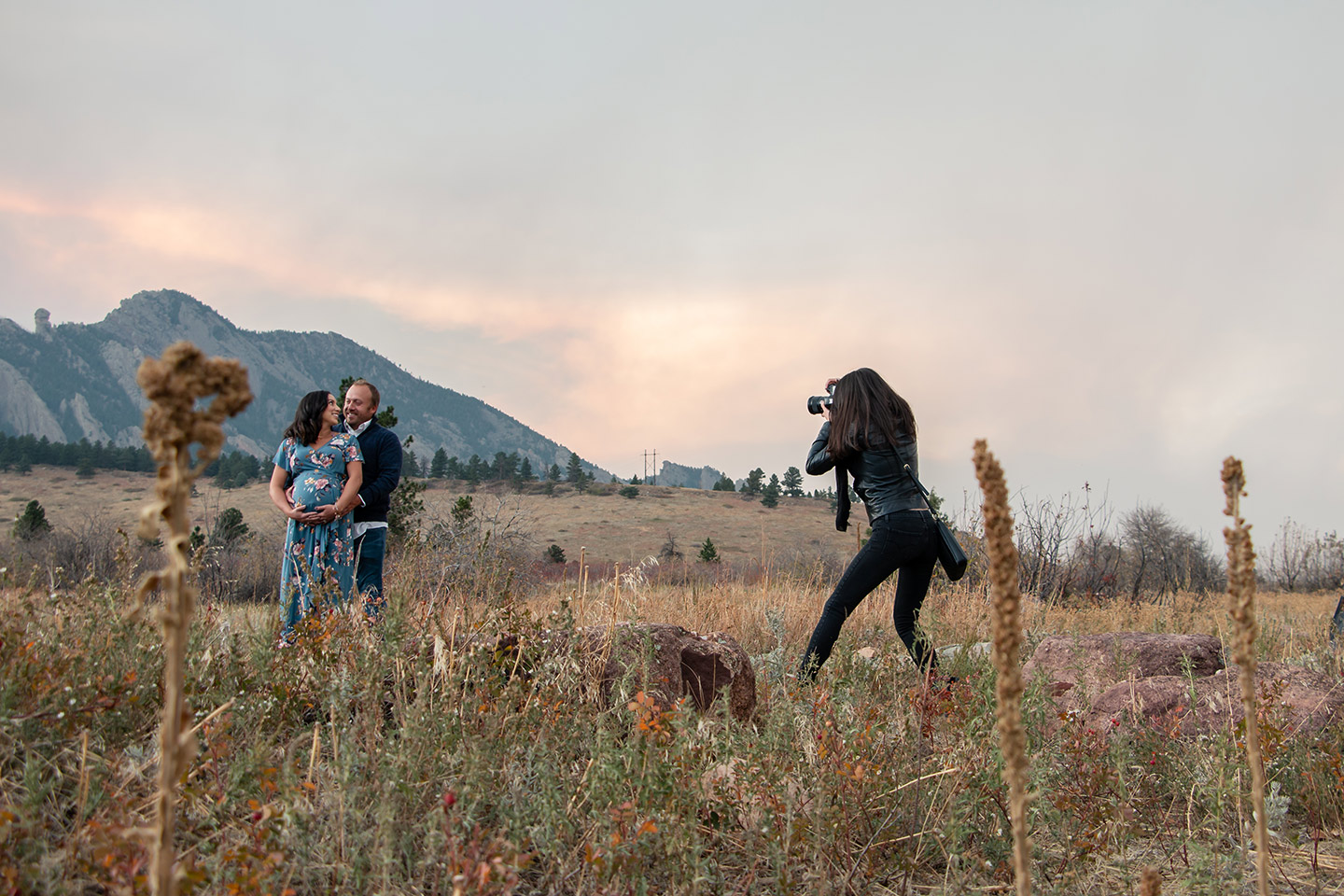 My amazing student/assistant, Brittney, joined me during this maternity photo session to take photos "behind the scenes". It has been fun to look at the experience from a different point of view!
I look forward to seeing what comes as winter approaches. Snowy mountain landscapes, especially in the Rockies, have an aesthetic that is truly unique. It can be a great opportunity to capture families enjoying the beauty and spirit of the holidays. The weather here may have a mind of its own, but with a little creativity and the flexibility of my awesome clients, we are always able to find the perfect time and place for photographs that are one of a kind.
To see more pictures Follow me on:
---