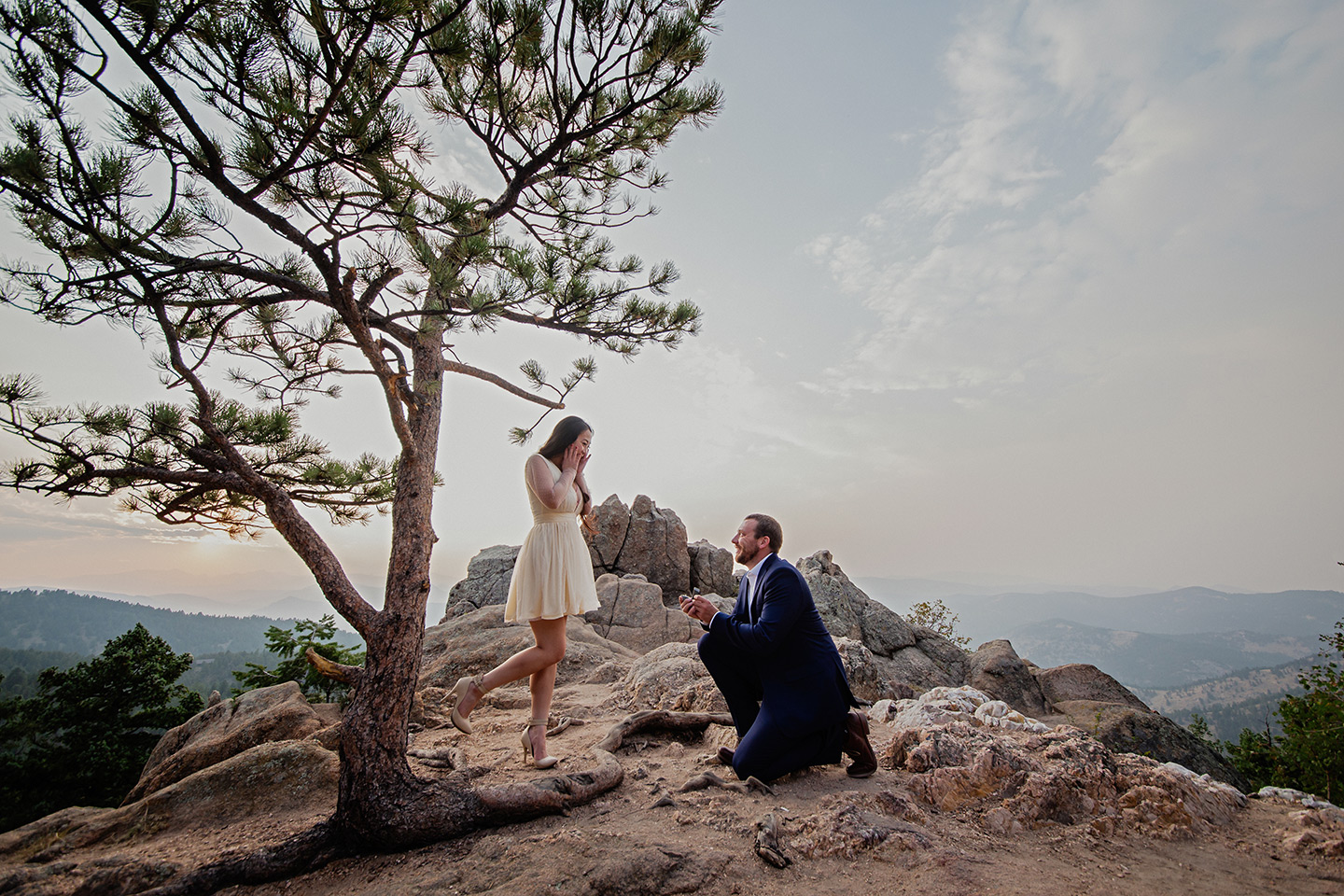 This is the story about an incredible proposal photo session this past summer. The location was Cathedral Park in Boulder CO. Who narrates below is the bride to be Jessica, she is going to tell us how she met her Isaiah and how that was an unforgettable evening in Boulder.
Jessica & Isaiah's love story
"Growing up with boys, I always loved sports. Growing up in LA, being a Packers fan stood out on a trip to Denver.
I ended up having dinner by myself at Swankys which is a Wisconsin/Packers bar. There, I met the guy who would change my life. We spent the night challenging each other with stats, laughing until we cried, and had a little karaoke mixed into the mix.
I left back to LA a couple of days later knowing that I didn't want to leave. We spent the next year long distance.
This past year was full of 5 hour phone calls getting to know each other to the deepest secrets, planned dates to watch scary movies together though thousands of miles apart, and quick monthly trips that never felt like enough time. Eventually, enough was enough, and I took the jump to leave everything I knew behind to create a life together in Denver.
The proposal night
On a weekend date he planned, he took me on a drive. I was told to dress up and get ready for some views. When we got to Cathedral Park, he took a basket full of things out from the trunk and walked me down the path. When we got to the edge of the cliff, with the world spread out across in front of us, he got down on one knee and cemented our future together.
Laura surprised us with photos that we'll look back on for the rest of our lives.
Though 2020 was a year of the unknown and full of uncertainty. I know that I want to be by his side for the rest of my life. My forever has become his forever. I can't wait to laugh until I cry with him forever.

Oh also, Aaron Rodgers and the rest of the Packers team, you're invited to our wedding. Please RSVP. Go Pack Go! "
This is a truly sweet story! If you want to plan a proposal photo session like this one contact me and we will create together something special.
---