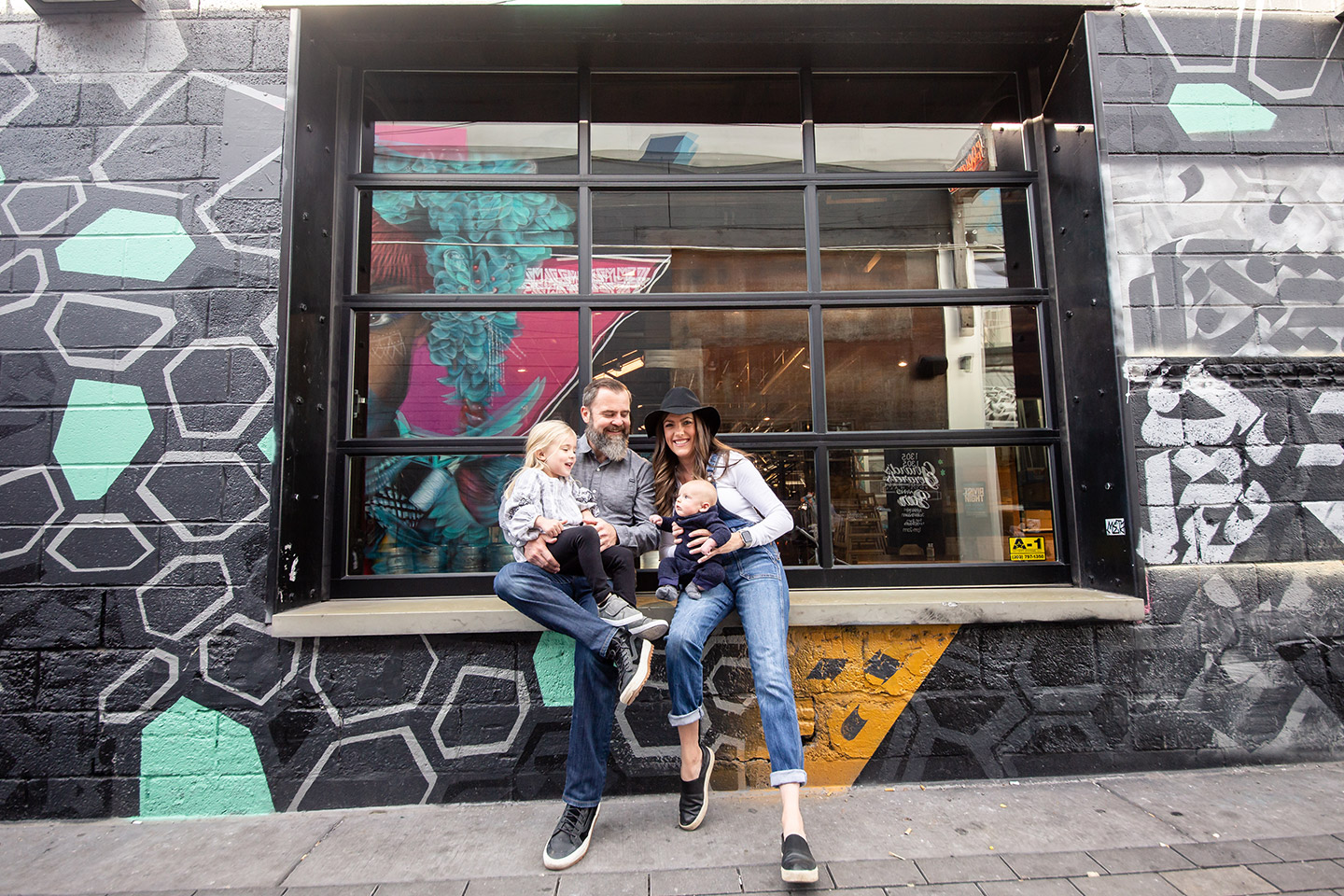 If you are stressed about what to wear for your family photo session, relax! and let me offer you some tips… When you see amazing pictures where everybody looks cool, there is most likely some coaching involved… Here are 4 simple suggestions that will make it very easy to prepare the whole family for the shooting.
1 – Choose a color palette
Choosing a color palette means finding two or three colors that go well together. The whole family will wear these colors in various ways. You can find thousands of inspirational color palettes on Pinterest.
What I always say to my clients is 'play nice and coordinate!' I don't care about the fashion style, but you should play well together!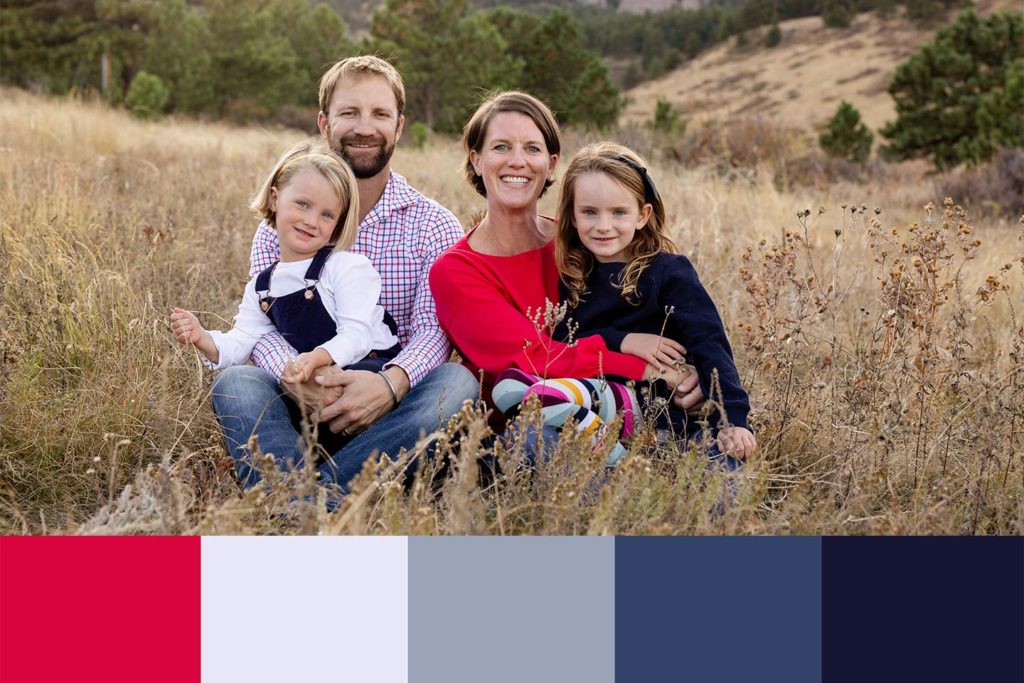 The picture above is a great example, with a palette of red and blue outfits that go great together, without having to be perfectly matched.
2 – Be original
Deciding what to wear in a family photo session could be stressful, so it is good to think about it in advance, and arrive to a decision a few days before. Try to be original and find something unique. It can be very cool and fun for everybody to wear the same kind of scarf, or hat, or the same rocker's black leather jacket, or the same red Converse sneakers!
3 – Easy!
The most easy thing to wear are jeans and a t-shirt! Easy does it!! But always with the right color combination…
Blue jeans go well with all colors. For example, the whole family could wear jeans and these various combinations of shirts and sweaters:
white/tan/brown – white/blue/grey – black/grey/white – black/tan/brown – blue/tan/white – blue/tan/brown – blue/light blue/grey – blue/light blue/white – light rose/white/tan – light rose/light blue/tan – light rose/black/grey
4 – Be elegant. No multicolor patterns! And leave your comics art at home…
Pictures don't look good when people dress in multicolor patterns, with the exceptional case when the pattern is a constant theme for the whole family. Like when dad wears the tweed black and red shirt and so do mom and kids, which can be nice and funny.
Do not use shirts with characters on it. I am sorry, I am a fan of Spiderman too, but is not the right thing to wear for a shooting.
Be elegant, it doesn't mean that you have to put on your gala dress and your high heels. It means to be classic for your timeless pictures.
A mom with a medium/long dress with her little girl wearing a coordinated dress is amazing to see, if that suits your personal style. Or it could just be a simple jeans with an elegant shirt.
Remember always to take care of hair and make up, no need for a professional, you can do it yourself.
Elegance is always something that captures attention and provokes a "Wow" when you see the picture.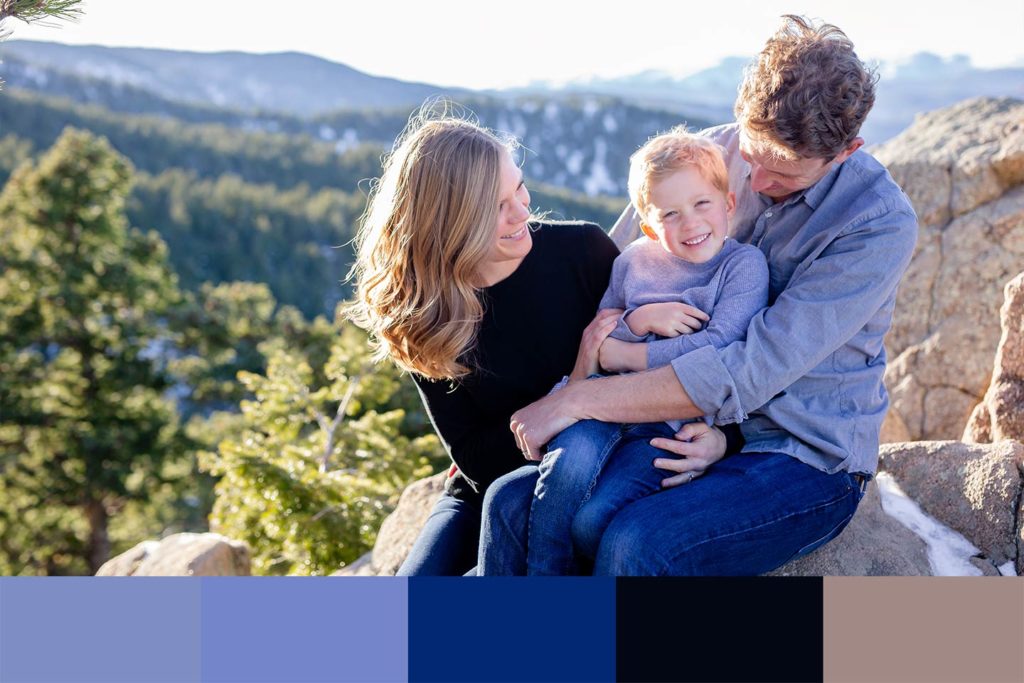 ---
---
You might also like
---