Fall has been such a fun and eventful season thus far with Mini Family Sessions. I am amazed time and time again by how many beautiful moments can be captured even in just a short time.
I have recently discovered that my home, which is nestled in the mountains west of Boulder, CO, is a wonderful place for family photoshoots. Nature really reveals its beauty with the grand views of the mountains.
Asia, Bruno, and their twin boys were the first family to come up here, and it was quite a success! They seemed to really appreciate the serene atmosphere, as well as being in a more intimate setting where they were not surrounded by other people and photographers.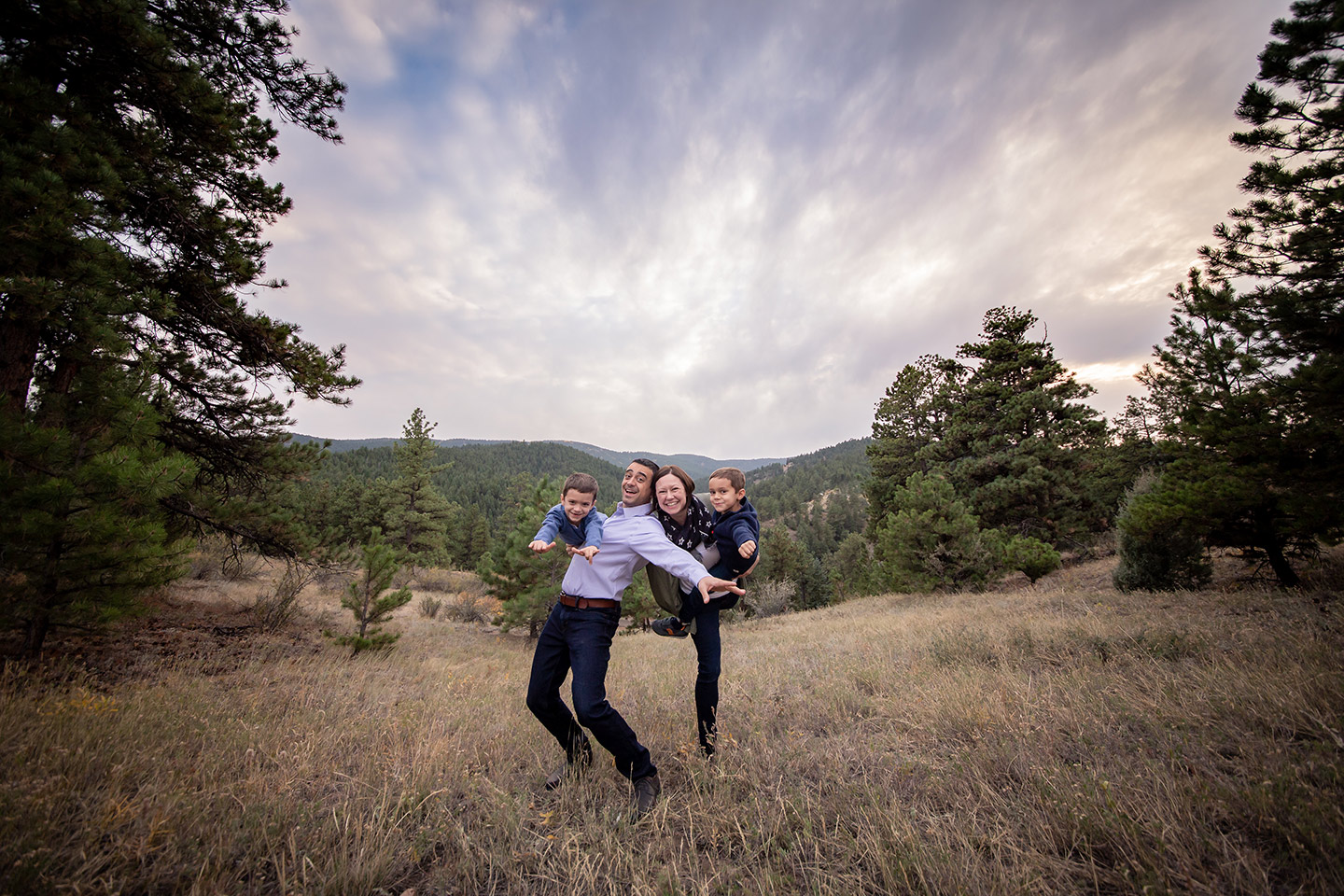 The twins were so much fun to work with. We all shared plenty of laughs as they played and jumped around. The length of mini sessions (20 minutes) comes to keeping little ones engaged and patient throughout the entire process. This can put parents' minds at ease and makes it an enjoyable experience for everyone.
Asia and Bruno were very pleased with the gallery of 25+ beautifully edited images they received one week later. It is so rewarding as a photographer to hear positive feedback from my clients. I feel very lucky to offer a product that is timeless and love knowing that families will enjoy them for years to come.
I will continue to offer Fall Mini Family Sessions during weekdays throughout November. Upcoming sessions will have a festive theme—just in time to make memorable Holiday cards to send to friends and family. Please contact me if you would like to book a session. I look forward to hearing from you!
Follow me on:
---