Today I want to share with you a portrait photo session did last summer in Boulder CO with the beautiful Shirley.
She is a model and owns a personal blog about wellness and growth called Slowly but Shirley. With more then 80K followers on Instagram she is becoming an influencer too. You can follow her @itsshirleyy_ .
Part of this session was taken in my home studio and part outdoors during the sunset. I shot with my Canon 6d and the Sigma 50 mm Art which I really love. I used two soft box to have constant light and I changed the backdrops a couple of time. Shirley also brought different outfits to play with. In the outdoors photos I played a lot with the sun as usual (backlight is my favorite). Work with her was super easy and fun. Thanks to this collaboration we improved our portfolios and connected for future works.
Let's meet Shirley.
" Hi I'm Shirley! I was born and raised in Boulder, CO. Then I moved to LA for school, and decided to stay because I love it so much. I worked in business valuation for a while, and now I'm headed back to graduate school next fall. I found Laura through Instagram, and I'm so glad we connected! She's a super talented and incredibly sweet photographer. I was so lucky to be able to shoot with her "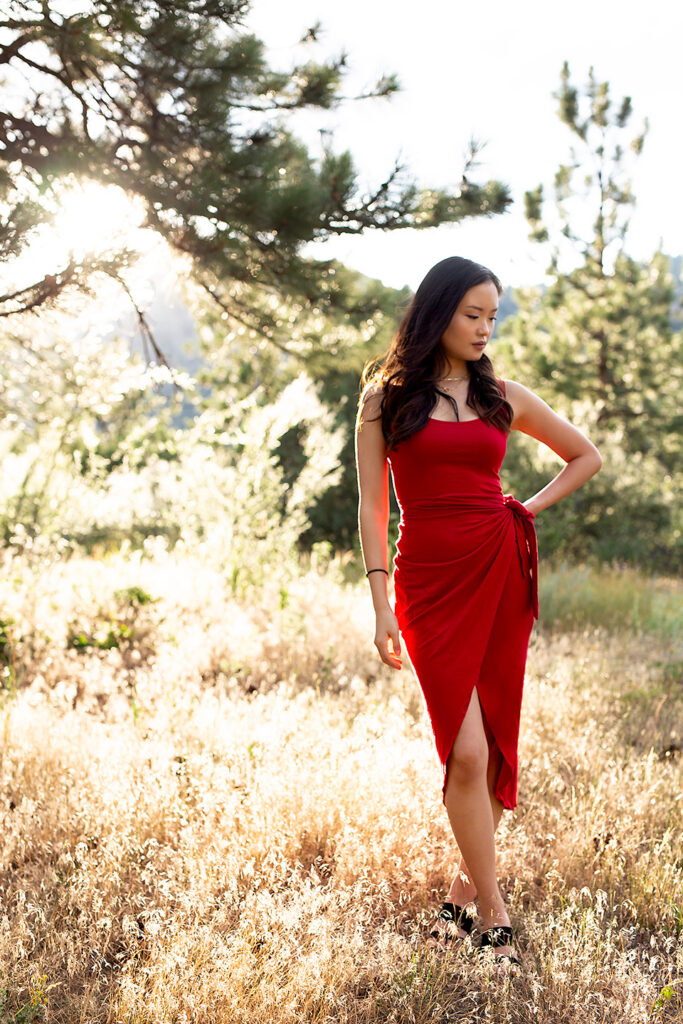 ---